What are the best golf ball retrievers for avoiding alligators!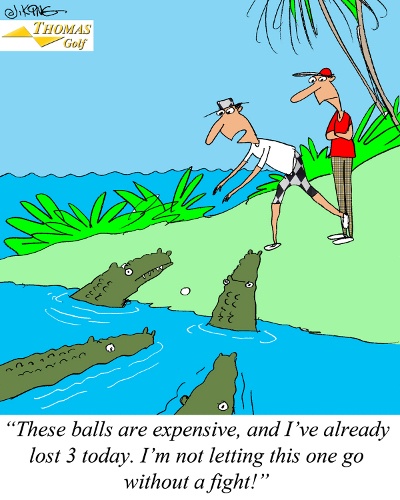 We live in Florida and that is where we play golf.
Many of the golf courses that we play have numerous lakes and water hazards.
You may not be aware of this, but wherever there is water in Florida, you will very likely find alligators.
Therefore, it is very important not to step into or close to the water when retrieving errant golf balls.
So, we decided to research what would be the best golf ball retrievers for us girls.

What To Look For When Selecting Yours
Weight:
I think that weight is a really important factor for us. We need to be able to hold it with one hand and stretch out to retrieve a golf ball either from a lake or from the rough.
This might be difficult for us girls if the shaft is of a heavier material, like steel – it would be difficult to control with one hand.
Grip:
It is essential to have a good grip on the end of the retriever. We need something substantial to hold on to while retrieving our golf balls.
So I have tried to make sure that our recommendations meet this criteria.
Extension:
Of course, it is necessary to have a reasonable length of extension on a golf ball retriever.
Especially when one is close to a lake in Florida! We need to stand well back from the shore line to avoid the wildlife!
Did You Know That. . .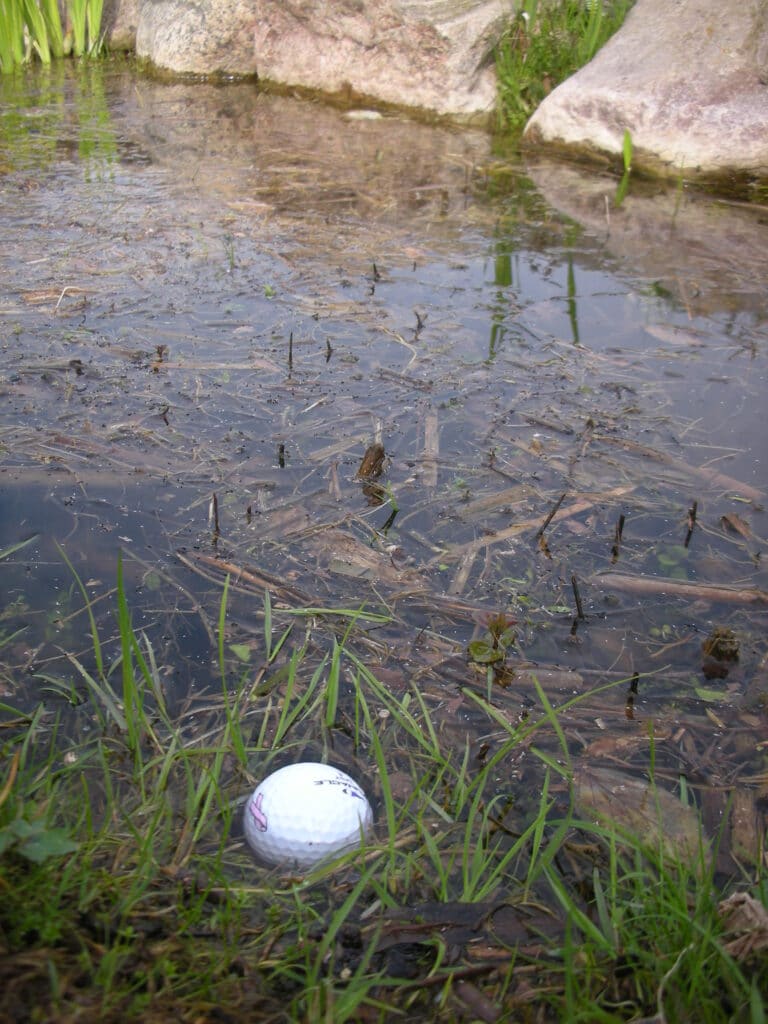 There are approximately 300 million golf balls "lost" by golfers throughout the United States every year.
Most of them are lost in water hazards.
But there are also a fair proportion that find their way into other hazards. Such as the rough, trees, bushes, streams and other hard to reach areas.
There is a significant business opportunity in recycling retrieved golf balls and a number of companies do this.
All used golf balls go through a process of cleaning and polishing and, sometimes, re-coating. They are then repackaged and sold to golfers.
So, if you like to play with high-quality Tour level golf balls but you don't like the price, you could consider purchasing a set of recycled golf balls.
These would probably retail at half the price of the original golf ball.
Let's Take A Look At The Best Golf Ball Retrievers
As I mentioned before, one of the criteria on which I judged these retrievers is weight.
So I looked for the lightest ones to include in my recommendations of the best golf ball retrievers. Still making sure that they would meet our needs.
We chose this one because it is very lite. It's shaft is coated aluminum, which while strong is also exceptionally light.
It is well-designed and extends out to 10′ enabling retrieval from many difficult spots. When it is collapsed, it is small enough to fit into the side of your golf bag.
It is very easy to use to retrieve your ball from the rough or from the lake.
Benefits:
It is light-weight.
Aluminum is rust-free and strong.
Small enough to fit into your golf bag.
Has a 10′ extension for easy reach.
Features a brief turn to lock and unlock the extended shaft.
See it in action right here.
There are a number of different models of retriever under the IGOTCHA brand.
We chose to recommend the Jawz model because of its lightweight. It weighs only 10 oz. This is despite its shaft made from stainless steel.
It extends out to 14′ and when collapsed fits easily into your golf bag at 17.5″.
The stainless steel shaft is, of course, rust-proof and when extended, the shaft stays straight and rigid. It has an excellent grip. The head is spring-loaded to hold the ball in place.
Benefits:
This retriever is light-weight at only 10 oz.
It is small enough to fit into the side of your golf bag.
Stainless steel is rust-free and also strong.
Has a maximum 14′ extension for those hard to reach places.
Has an excellent grip.
You will need to type "Retrievers" into the Search box.
This Izzo Golden Retriever is also very light as a result of Its shaft being made of aluminum alloy, and it extends out to 15 ft.
The shaft material ensures the lightweight of this retriever and also limits bending when fully extended.
It is equipped with Mully, the Golden Retriever Head Cover and sits comfortably alongside your other golf clubs.
Benefits:
Aulminum alloy shaft ensures its lightweight.
The circular scoop easily retrieves the golf ball.
Has a 15 ft extension so plenty of reach.
Fits nicely into the the golf bag sporting Mully, the Golden Retriever Head Cover.
Golf Ball Retrievers – Pick-up Tools
Of course, it is not only "lost" balls that need to be retrieved from wherever they land.
Once we have successfully putted our golf ball into the hole, we will need to bend over to pick it up.
I am regularly experiencing lower back problems and bending and stretching 18 times around the golf course does not help.
My sister-in-law, Patti, with whom I play golf sometimes has a neat little attachment to the top of her putter.
It resembles a little claw and she turns her putter upside-down to retrieve her ball from the hole.
So when I investigated this, I discovered that there is an incredible range of such pick-up tools available.
You can get them at most retailers who sell golf accessories, such as Worldwide Golf Shops, Dick's Sporting Goods, Amazon, and others.
You can check out what is available at Worldwide Golf Shops right here.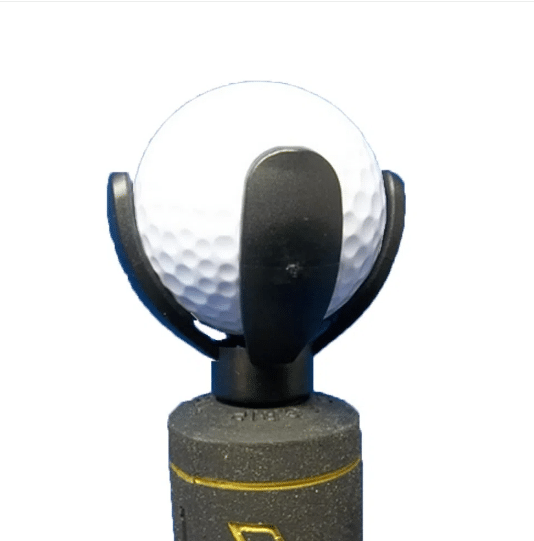 And Finally. . .
Every golfer needs a golf ball retriever. No matter how good you are, there will be times that your ball ends up in the lake, pond or the rough and you just cannot reach it.
Because our website is focused on women's golf, we have therefore chosen to recommend the most light-weight ones.
So, we think you will agree with our choices of the best golf ball retrievers. Furthermore, we hope this will help you in deciding which will be the best one for you.