This Callaway Big Bertha Driver Review will focus on the REVA Women's Big Bertha.
You may be thinking that because it is called "Big Bertha", it's the same as that designed for men.
You would be wrong.
The REVA in this driver's name is short for "REV-A-LUTION".
Callaway has based the design of this range of clubs on the feedback from more than a thousand female golfers.
It may bear the same name, but it is entirely different.
We will explain all.
Technology Of The Callaway Big Bertha Driver – REVA.
Most of us girls have slower swing speeds than our male counterparts. Therefore, Callaway studied and reviewed the needs of female golfers when designing this driver.
The technology incorporated into this driver has made it lighter and stronger, and its focus is to give greater loft and distance to our tee shots.
Here are some of the features and benefits:
The shape and built-in draw bias included in the club head will ensure a long and straight flight.
Artificial Intelligence (AI) is incorporated into the Flash Face to give a faster, straighter ball even when hit off-center.
Along with this, the exceptionally strong material around the club head promotes great forgiveness and improved spin tendency.
Like its male partner, this driver includes Jailbreak technology so that there is a higher Moment of Inertia, leading to more forgiveness.
This driver and the REVA range of clubs comes in both Right and Left Handed models.
And finally, it features the Callaway RCH 40 graphite shaft, for greater flexibility and speed.
Shaft And Loft Choices
The specification chart for this driver indicates that you can choose your loft and shaft.
Loft choices are either 10.5˚ or 12.5˚ and Callaway specifications indicate they are both adjustable. However, they do not indicate to what degree they are adjustable.
You can either choose the lighter or heavier graphite shaft – Callaway RCH 40 or RCH 50. Your choice should depend upon your swing speed.
If you have a fairly slow swing speed you should definitely choose the RCH 40. This will give you more flexibility and better impact with the golf ball.
Are You A Slicer?
Learning to drive the golf ball straight and true can be a challenging task. Many of us have a tendency to slice the ball so that it veers off to the right.
If this is you, then the Callaway Big Bertha REVA Driver is definitely the driver you should consider.
The club head has been specifically engineered with an internal draw bias which will effectively straighten your slice.
In addition to this, it has an ultra-low forward Center of Gravity to reduce spin. This will ultimately give you greater distance and a more consistent ball flight.
If you consistently slice the ball off the tee, you may also do well with the Cobra Women's Air-X Offset Driver. Check here for more information.
After all, aren't we all looking for a great tee shot?
Five Reasons Why You Should Get A New Driver.
There are a few reasons why you should consider buying a new Driver.
Here are five of them.
You've had your current set of golf clubs for a decade and have been using the driver included with the starter set ever since,
Worse still, you've been using a men's driver (maybe your partner's hand-me-down) because you thought it would get you a better tee shot.
Your tee shots are okay, but you'd like to drive longer, straighter shots.
Perhaps you've been using a driver with "ladies flex", but your swing speed demands a stronger shaft.
Modern drivers incorporate the latest technology and research related to golfers who are women.
So, if any of the above points represent your current situation, now is the time to think about getting a new Driver.
Click on the image below for the Callaway Big Bertha REVA Driver.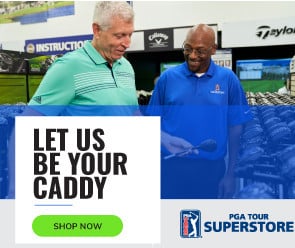 More Thoughts On This Callaway Big Bertha Driver Review.
In the United States alone, there are approximately six million female golfers. This represents 25% of all US golfers.
Women are the fastest growing group among golfers.
Here is an article that indicates similar statistics for the United Kingdom.
It stands to reason, therefore, that golf equipment manufacturers are now producing equipment to meet our needs.
Before developing the REVA line of golf clubs, Callaway conducted extensive research among female golfers.
This led to technological developments specifically aimed at providing us girls with just the right equipment to play our best golf.
So, in this Callaway Big Bertha Driver Review, we have talked about the excellent technology incorporated into this particular golf club.
In addition to the Driver, there is a complete range of REVA clubs. This includes a 3-wood, 5 & 6 hybrids, 7, 8, 9 irons, a pitching wedge and sand wedge.
You can also get some great blade or mallet putters in Callaway's Odyssey range that will complete your set.
Golf Can Be A Family Affair.
For many of us, our husbands or partners have been playing golf for years. That may be what led us to try.
It is now up to us to keep the trend going and get our daughters involved in the game of golf.
Family golf weekends can become a normal activity when spouses and children get together to play.
Certainly, in the beginning, it can be more fun by not scoring – just enjoying the family time together and having fun on the golf course.
Rick has been playing for more than 50 years without scoring and my own golf journey is nearing 20 years, in the same way.
What are you waiting for?

Get your family involved today and get golfing!