Ho, Ho, Ho! "Tis The Season to be Jolly! So, let us discuss the Christmas Gifts for golfers.
As the Holiday Season approaches, our families and friends are uppermost in our minds.
And we think about those who are still with us as well as those who have passed away and whom we miss.
Traditionally, we want to celebrate those we love by giving them gifts. 
There is a saying that goes,  "it is more blessed to give than to receive".
So, why is the buying of gifts often one of the more stressful, unfulfilling parts of the holiday season? 
I'm not sure why this is, but my aim is to take the stress away with Christmas gifts for golfers, especially the golfers that you love.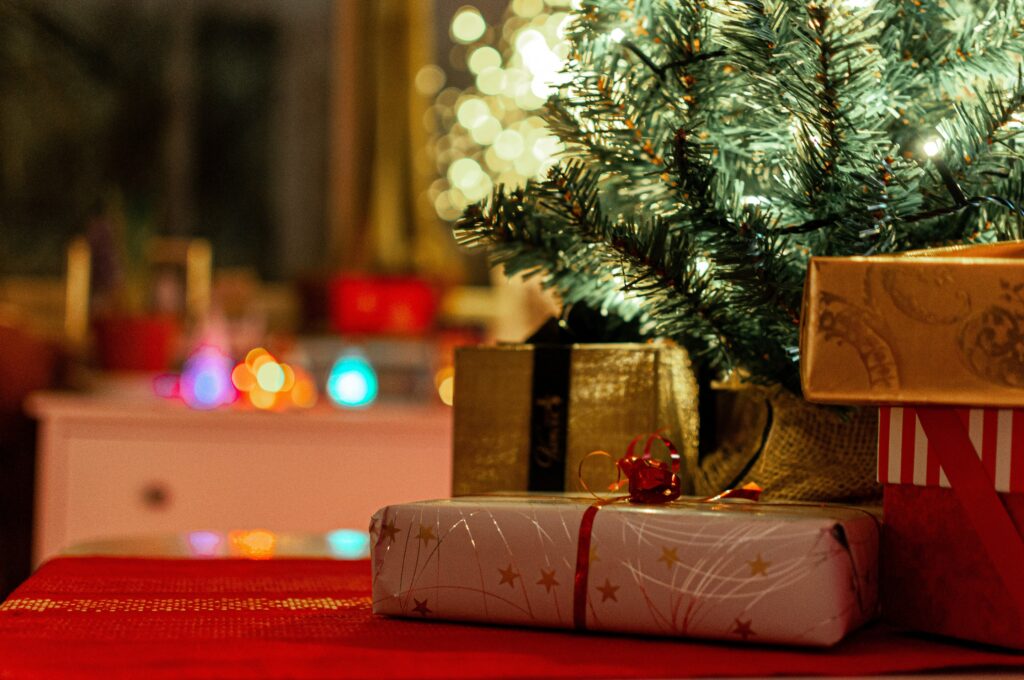 But, just for fun, here are some historical Christmas Traditions:
The much loved symbol of Christmas in America, the Poinsettia, came from Mexico in the early 1800s.
In fact, it was brought to the United States by Joel R. Poinsett, who was the then American Minister to Mexico. It immediately gained in popularity and was grown in greenhouses, so that by the turn of the century it had become a widespread symbol of Christmas.
Decorated Christmas Trees were first encountered around the 17th Century in Germany in Strasbourg.
This sprang from the German tradition of decorating fir trees for the winter solstice. The tradition had spread to other parts of Germany by the 18th Century. Then from there to the rest of the world.
The habit of sending Christmas Greetings Cards originated in England. In the late 1830s.
A gentleman, whose name was John Calcott Horsley, began creating his own with seasonal pictures and messages of greeting. These he would send to family and friends. Thus began the tradition of sending cards at Christmas.
The custom of hanging Mistletoe from the ceiling or in a doorway began in Victorian England.
So, someone who found themselves standing underneath the Mistletoe might be kissed by another in the room. This, of course, was highly inappropriate behavior in the society of the day. Nevertheless, the tradition endured. 
These are only a few of the many Christmas traditions that exist around the world.
On the whole, these traditions have emerged from both religious and secular beliefs. It is definitely the holiday that has achieved the most renown and is celebrated by millons worldwide.      
Merry Christmas : Froehliche Weihnachten : Felice Navidad : Joyeux Noël : Buon Natale :
Kala Christouyenna
Okay, Let's Get Back To Christmas Gifts For Golfers
If you are choosing a Christmas gift for your wife or girlfriend, or even just for a friend, think about this.
She may not want anything quite so ordinary as golf balls.
So, some of the best Christmas gifts for golfers might be something that she doesn't need, but would enjoy having.
Therefore, here are a few suggestions.
Jewelry: 
What about these really cute jewelry items for the golfing girl?
Beautiful, Golf Goddess, earrings in the style of golf balls. They are perfect for both on and off the golf course.
Also, these can be teamed up with the Golf Goddess necklace featuring a golf ball bead charm as well as with the Golf Goddess Stroke/Score Counter Bracelet also featuring golf ball beads.
They come in both silver and rose gold.
Buy her one of them, or buy all three – it's your choice.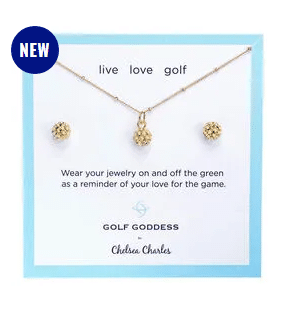 Rangefinder: 
Perhaps you'd really like to help her with her golf game and you certainly can with this great Blue Tees Series 2 Pro Rangefinder.
Because it's equipped with slope technology, she can get an accurate measurement taking into account the slope of the green. Great even for those with shaky hands. 
It has 6x magnification and precise technology.
Also water-resistant and comes with a 2-year warranty.
Nothing could be better to guide her right to the flag!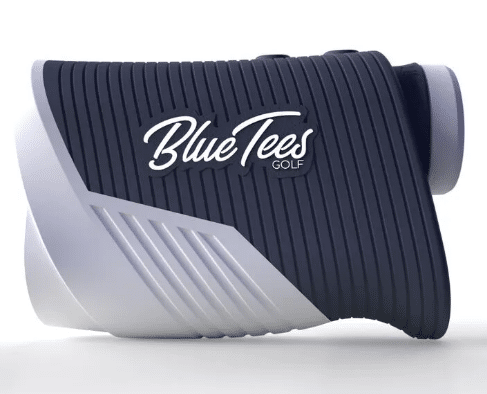 Golf Towel:   
How about getting her a new Nuthin But Birdies Golf Towel?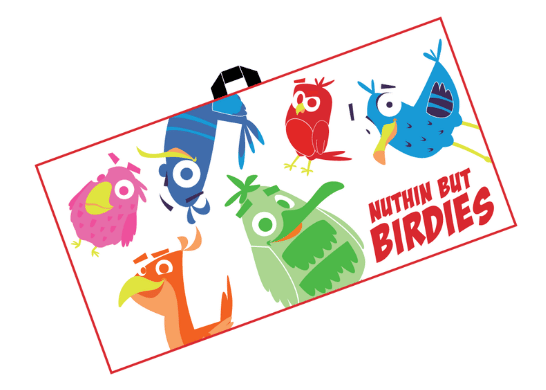 Great to clean up after a round of golf.
The towel easily clips onto your golf bag for the ultimate convenience.
They are made with micro-fiber terry cloth which absorbs moisture quickly and is also quick drying.
She'll always be prepared with one of these.
GPS Unit:
This unique clip-on Voice Caddie VC4 GPS unit will be just the thing.
No need to carry a rangefinder or wear a GPS watch.
It clips onto her hat or shirt pocket and will give her guidance around the course.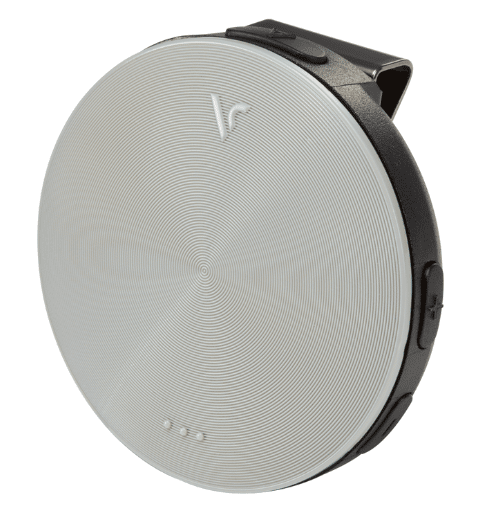 Pre-loaded with 40,000 courses.
It has a range of volume levels so that you won't disturb others in your golf group.
Give her a head start with this VC4 Voice Caddie.
Gift Cards:
If you're still not sure what you should buy for your favorite golf girl, how about just getting her a PGA Superstore Gift Card and let her choose for herself.
Gift Cards are always a safe bet.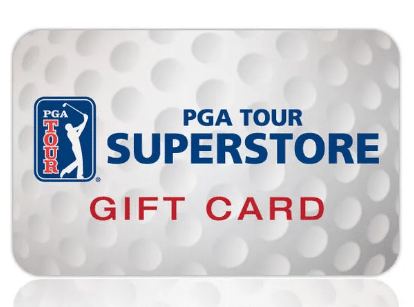 Some Golf Christmas Gift Ideas for The Man In Your Life
Given that it is Christmas and you don't want to neglect the man in your life who plays golf.
Here are some suggestions that you might like to buy for Him.
GPS Golf Watch:
This Garmin Approach S10 GPS Golf Watch has more than 41,000 golf courses pre-loaded.
As well as this, it will accurately predict yardages to the green and give him an edge in his golf game.
It is lightweight, easy to use and has a rechargeable battery.
He'll always be prepared with this GPS watch.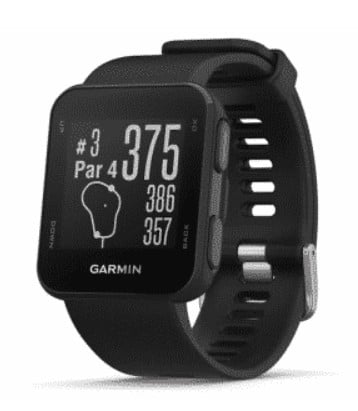 Volvik Vivid:
Here is a great idea for Marvel Fans. These Volvik Vivid Special Packs of golf balls feature Marvel Super Heroes.
There is a choice of Hulk, Spiderman, Captain America and Ironman.
These are Volvik's usual high performance golf balls.
He would not want to lose these fun-to-play-with golf balls.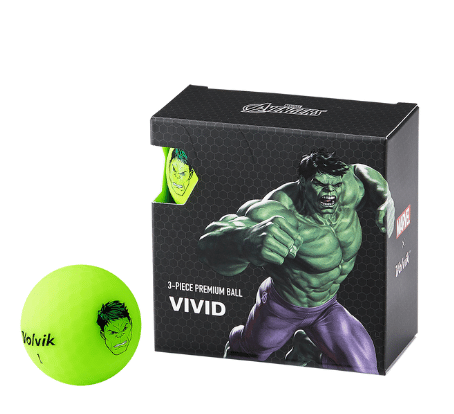 Golf Towel:   
Get him a funny golf towel just like this one which says "Saturdays are for the boys"! It will be fun for him and his golf buddies.
He probably won't want to use it to clean his balls!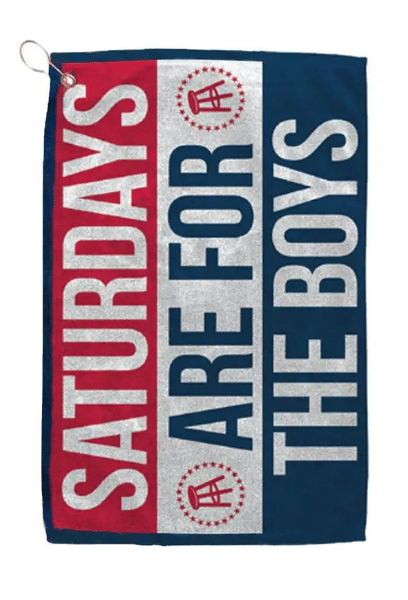 Gift Cards:
And, finally, if you are still unsure of what he might like, you can choose a PGA Superstore Gift Card for him.
There are clothes, shoes, gloves, and other golf accessories all waiting for him.
He will have fun browsing for his gift.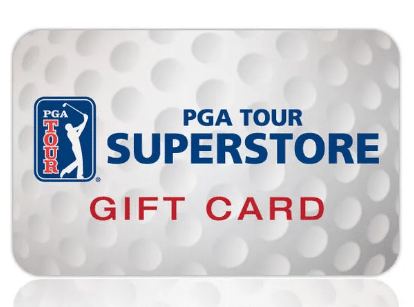 We Wish You A Merry Christmas And a Happy New Year!
So, there is no time to waste, with Christmas looming large. There are only 39 days left now until Christmas Day dawns so do not waste another minute.
Get onto finalizing your Christmas Gifts with these Christmas gifts for golfers ideas.
Take all the stress away and enjoy a very Happy Christmas.