Are you interested in taking up golf? Golfing for beginners will answer some of your questions.
I will be going over some of the basics that you will need to know. Although, it seems like such a long time ago now that I was a golfing beginner.
Keep reading and I'll tell you briefly how I began and give you some tips for your own golf journey.
My Golfing Journey
We were actually living in Sydney, Australia at the time. I had met and married Rick Stannard who was from Michigan and was living and working in Sydney.
Rick was a long-time golf player and would often go out with some friends playing golf on weekends.
One weekend after golf Rick said that he really loved me and he loved golf, but he hated being away from me at the weekend.
Even though I had never been at all interested in golf before, I suggested that he buy me some golf lessons. He did.

First, The Driving Range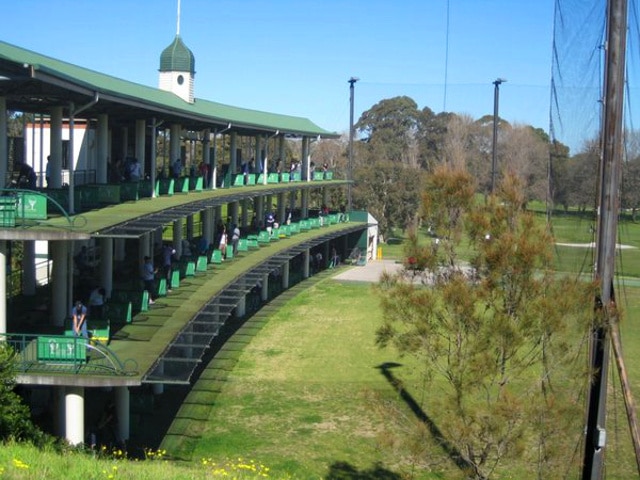 The Golf Pro said that I had some natural ability because I was able to connect with and hit the golf ball straight away.
So, because of this, I thought I was ready to go out on the golf course!
However, Rick said "No". He then kept me hitting shots at the driving range for well over a year. He said that I needed to hit hundreds of golf balls before I would be ready for the golf course.
I was not very happy about that but, nevertheless, I acquiesced.
Then I spent months and months hitting with my driver, my seven iron and my pitching wedge, just to get the hang of swinging the clubs.
I thought I was doing an excellent job of hitting the ball at the driving range.
Finally, The Golf Course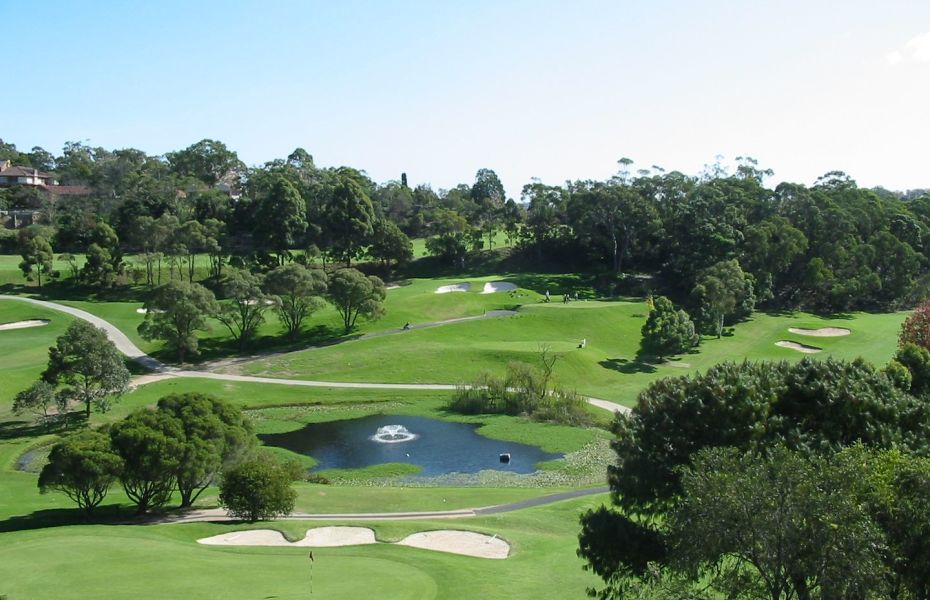 Finally, the time came and Rick took me to one of the beautiful Sydney golf courses. I was dismayed. It was not the same as being at the driving range.
Even though I managed to drive, I couldn't seem to hit the ball off the fairway. I was a dismal failure and Rick was quite shocked at the expletives I uttered!
Anyway, that was all a long time ago, and the most important attribute I learned was perseverance.
So, I did and finally became a reasonable golfer. These days, Rick says that he created a golfing monster!!
Golfing For Beginners – Equipment
Golfers always seem to have so many clubs in their golf bags. But do not fret because you can begin your journey with just a few.
First the essentials:
You absolutely must have these clubs – the Driver is the club with which you begin the game.
The Putter is used in the final shot for each hole. And you will need a Sand Wedge because there are often sand traps around the green.
I often use my Sand Wedge instead of a Pitching Wedge if I am really close to the green because I get better loft.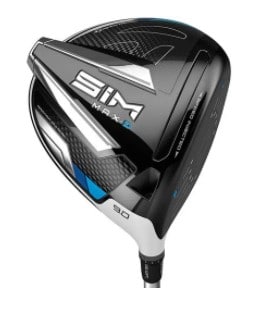 You should supplement these clubs with the following when you are a beginning to play golf:
Seven Iron
Nine Iron
Pitching Wedge
Hybrid or Fairway Wood with a loft between 18 and 26 degrees.
These golf clubs will be enough to get you started.
As you can see from my journey above, I spent months on the driving range. While there, I only used my Driver, Seven Iron and Pitching Wedge.
Experienced golfers will carry as many as 14 clubs in their bags, the maximum allowed by the Rules. But you will not need all these until you become proficient.
Here is some information on the best women's beginner golf clubs.
I have identified some of the best golf balls for women. I won't detail them all in this post because you can read all about my research right here.
This might help you to choose the right golf balls to start with.
Understanding The Golf Course
Presumably you've had some lessons from a Golf Pro and now you're ready for the golf course.
If you've been practicing on a driving range and have never been on a golf course, there are a few things that you will want to understand.
The terminology goes something like this:
Tee Box: This is not really a "box" at all. It is the stretch of grass on which you sink your tee ready to drive the ball.
Green: The closely mowed, grassy area in which the hole is placed, into which you must putt the golf ball.
Fairway: A long stretch of short grass that is between the Tee Box and the Green.
Rough: Unkempt taller grass that provides the border to the Fairway, sometimes even including trees.
Hazard: Refers to anything that will cause a problem to a golfer's good score, such as a lake.
Bunker: Usually a hollowed area filled with sand (can also be known as a Sand Trap).
So the aim for the golfer is to take the least number of shots from Tee Box to Green, including putting.
Familiarize Yourself With These Terms
I'm sure that at sometime in your life you've heard or used the term "Par for the course". But, do you know what it actually means? Let me explain.
Par describes the number of shots (strokes) a golfer should take between the Tee Box and the Green for each hole.
The holes on all golf courses are either Par 3, Par 4 or Par 5, and these are usually mixed throughout the course.
The term "Par for the course" refers to the total number of strokes a golfer should take to get around the course.
In other words, the addition of all the Par 3, Par 4 and Par 5 holes.
Needless to say, most of us are way OVER PAR by the time we get to the end. But we've had great fun getting there!!
Some of the other terms that you should know are:
Birdie: When a golfer takes one stroke less than Par on a hole. For example, only two strokes on a Par 3.
Eagle: This is two strokes less than Par.
Bogey: One stroke more than Par for that particular hole.
Ace: Placing the golf ball into the hole with just one stroke.
Important Accessories
An important accessory on the golf course will be sunglasses. Squinting into the sun while making your tee shot can be counter-productive.
Make sure you get good, protective sunglasses to protect your lovely eyes.
You will find a whole range of them if you click on the image below.

Take Some Lessons
Even though you may have a number of friends who golf and have offered to teach you – don't let them.
I strongly recommend that you take a few lessons from a Golf Pro.
It is likely that your friends have adopted bad habits over the years and may pass these on to you.
Most golf courses have a Golf Pro on staff who will be able to guide you and teach you the main principles.
I believe that it is really important to begin playing golf in the right way.
It is a difficult enough game without setting out on the wrong foot. Many Golf Pros run clinics for beginning golfers, so take advantage of one of these if you can.
Even the most experienced golfers do not make a perfect shot every time. Sometimes they duff the ball, and so will you.
Don't get angry with yourself, it takes some time and many hits before your good shots will outnumber your bad!
As I mentioned before, PERSEVERANCE is the way to go.
Over the years I've heard from many people who have said, I tried to play golf a couple of times, then I gave up.
Not surprisingly, the more you practice the better you get. So do keep going. Never give up!
Golfing For Beginners – Know The Rules
Don't try to learn all the Rules of golf straight away. The Rule Book is 182 pages long!
Here are some of the things you will need to know when starting.
Slow Play
Don't play too slowly and lag behind. Golf courses are usually quite busy and everyone needs to move at the same pace.
This does not mean that you should rush your shot, only that you should not spend too much time swinging your club to practice before the shot.
Stray Shots
Be careful of your "stray" shots. If you think your ball will hit one of the players in front, yell 'FORE". This is to warn them that a shot is close by.
Divots
You should always replace divots, either with the sod you have taken out during your shot, or with sand.
Press it firmly down with your foot. Imagine if 100 golfers all took divots and did not replace them.
The fairway would look like a pot-holed road!
Ball Movement
Generally, you never move your ball other than with a golf club. You need to play it from wherever it lands.
Exceptions are, if there is GUR (Ground Under Repair) in which your ball lands, you can move it out to play.
On the putting green you can lift your ball after marking the spot with a Ball Marker or coin.
Overshooting
If your shot lands in another fairway, it's okay to play it from there back onto your own.
Beware of other golfers who may be playing on that fairway and don't obstruct their game.
In The Rough
If you lose your ball in the rough, you should take no more that five minutes to search for it.
If you still cannot find it, then you must drop another ball close by and play from there. You will need to take a one-stroke penalty if you do this.
So, these are just some of the very basic things you should know before playing on a golf course.
Always remember that even the most experienced golfers do not know all the Rules of Golf.
In fact, some of them make up their own during their game. You do not need to know everything to begin playing golf.
So, what are you waiting for? Get Started Today.