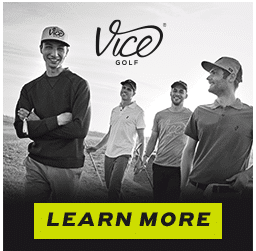 In my search for the best golf balls for women, I have turned up the "new kid on the block" – Vice Golf.
So I thought it was worth including a post about where to buy Vice golf balls.
Before we get to that, though, It is worth telling you a little about the Vice Golf Company and the golf balls it produces.
There are other accessories but golf balls are its main business.
About the Vice Golf Ball Company
As I said above, Vice Golf is definitely the "new kid on the block" with regard to golf ball manufacture.
Vice Golf was established in Germany in 2012 but did not enter the US Market until 2015.
By comparison, the Bridgestone company began golf ball production way back in 1935.

Ingo Duellmann and Rainer Stoeckl introduced the Vice Golf Ball to the market as a direct-to-consumer product.
In this way, they were able to produce high quality golf balls at a lower cost than their big market competitors – Titleist, Callaway, Srixon, etc.
Even though most of the Vice Golf Balls are cheaper than those of their competitors, the manufacturing process is equally as good, if not better.
By cutting out the middlemen, Vice Golf is able to manage its own supply chain and the result of that is a price benefit to the customer.
Vice Golf has a unique website that includes a detailed description of its manufacturing process. See it here.
The Vice Golf Ball company produces five types of golf balls. They are designed and engineered in Germany.
Of these, we will be reviewing the Vice Pro Soft and the Vice Drive because we are focused on the best golf balls for women.
As we mentioned before this is a direct-to-consumer company so the answer to where to buy Vice golf balls is direct from Vice Golf.
Which Vice Golf Ball Is Good For Us Girls?
Let us first deal with the Vice Pro Soft, which is a three-piece construction with a cast urethane cover. It has a High Energy Speed Core (HESC) and large dimple design.
This facilitates ball speed and a greater distance off the tee. Its cast urethane cover is extra soft and aimed at giving a good amount of spin in the short game.
Thus, it is designed as a good all-rounder. The type of golfer who would benefit is someone with a medium to slow swing – definitely lower than 95 mph.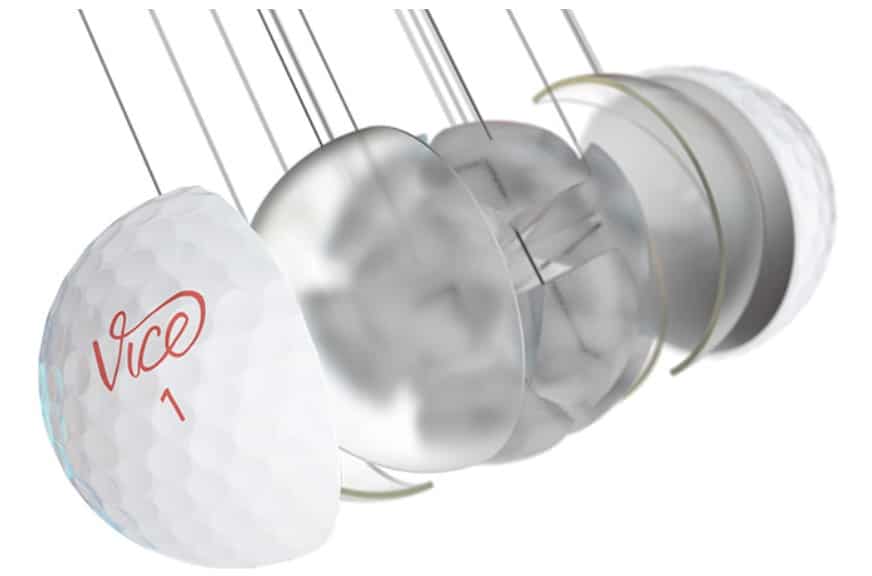 I think this golf ball would be great for my friend, Kerri, who already has a good swing and great distance – this could give her even more.
But if your swing is much, much lower than 95 mph, you might be better served with the Vice Drive golf ball.
So, the Vice Drive is a two-piece construction with a surlyn cover. Its core has an extremely low compression.
It is a Soft Energy Speed Core (ESC), also with a large dimple design. All aimed at getting extra distance off the tee.
The cover is very tough and should be cut-resistant. Because this is largely a distance golf ball, it may not have the same good control around the green as that of the Vice Pro Soft. So what you gain in distance, you may well lose in control.
Both golf balls feature a newly designed "keep-in-line" (KIL) putting line for alignment assistance when on the green.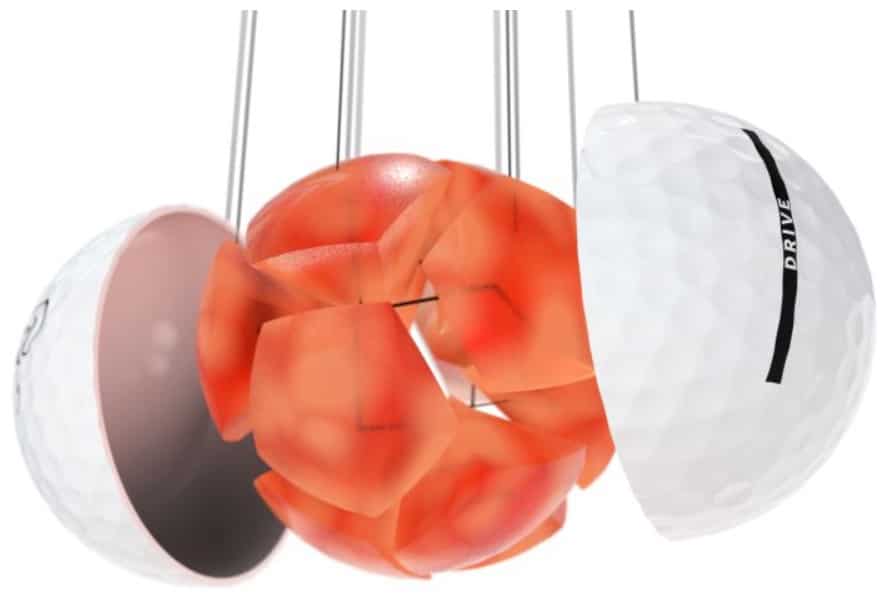 What Else Is Worthy Of Consideration?
Of course, we always get to discussing golf ball colors.
A sometimes important factor for us girls, as well as for some of our male golfing friends and partners.
So first of all dealing with the Vice Pro Soft:
White
Lime
Red
Living Coral (this refers to the color of the logo and writing on a white ball)
Peach Parfait
Blue Light.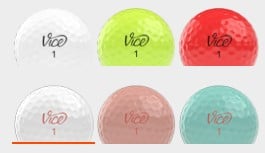 The Vice Drive, however, is not quite so exciting and only comes in White with black writing.
Performance vs Price (and where to buy Vice Golf Balls)
The Vice Golf Company does claim that because of their direct-to-consumer marketing, the Vice Golf Ball is cheaper than its competitor.
This is certainly true of some of their premium Tour Golf Balls. However, when we compare the cost of the Vice Pro Soft with, say, the Titleist Velocity Golf Ball, it is certainly more expensive.
This rings true as well when compared to the Volvik Vivid, the most expensive of the golf balls we have reviewed so far.
The Vice Pro Soft sells for $35 per one or two dozen unless you purchase in bulk. Then it is $31 each for three dozen or $27 each for five dozen.
This compares with Titleist Velocity at $28 per dozen. Or Volvik Vivid at $33 per dozen or $55 for two dozen ($27.50 each).
Nevertheless, the Vice Drive is definitely the cheapest on the market when compared to other two-piece golf balls.
The Vice Drive comes in at $15 for one dozen or $12 each for a bulk purchase of five dozen. Compare this to the Callaway Supersoft at $20 per dozen and you see what I mean.
Perhaps you want a golf ball that can give you greater distance off the tee as well as good control in the short game.
Then you may want to invest in some Vice Pro Soft golf balls.
Some More Thoughts On Golf
I have often thought that if one tried to describe the game of golf, it all sounds rather silly. It goes something like this.
Golf is a sport or game in which you carry a bag full of clubs. These are known as woods, irons, wedges and a putter.
With these clubs you hit small hard balls on long stretches of grass and eventually into little round holes.
The long stretches of grass are known as fairways. The little round holes are placed on what are called greens (closely mowed grassy spaces).
All of this is spread out for several miles around what is called a course. The aim of the game is to beat your opponent.
You do this by hitting the ball and getting it into the little round hole on the green in as few shots as possible!
Who would ever have guessed that the game of golf would have turned out to be as technologically advanced as it is today?
This is especially true of the engineering, technology and design that goes into manufacturing that "little round ball".
I hope you have found this interesting and informative, especially if you are a golfer and are seeking some information on the best golf balls for you.