If you've got plenty to spend, this women's driver is top class.
In this Review we will talk about the TaylorMade Stealth 2 HD Women's Driver.
Will it forgive those mishits?
Definitely!
TaylorMade has even coined a new word for it – FARgiveness. Your shots will go farther with maximum forgiveness.
So, let's get down to brass tacks.
Innovation Is Alive At TaylorMade.
You probably already know the story of Gary Adams and how he founded TaylorMade by producing the world's first "metalwood" driver in 1979.
Innovation is still alive at TaylorMade with its products aimed at helping golfers of all skill levels to reach their potential.
With the Stealth range of golf clubs has come the introduction of layers of carbon sheets into the club head. They are lighter and faster, with a high launch.
What is even more interesting is that the Stealth Driver Design Engineer is a woman – Michelle Penney – who is passionate about golf and designing top-class equipment.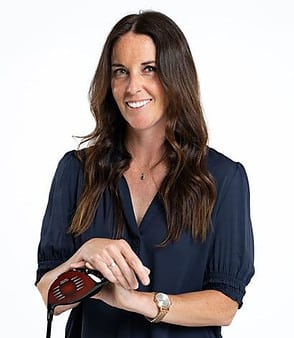 What Are The Innovative Features of the TaylorMade Stealth 2 HD Women's Driver?
The increased carbon content in the newly designed 60X Carbon Twist Face has made this driver even more forgiving. If you make an off-center strike, the ball speed and straight flight will not be diminished.
"Carbonwood" is another new term coined by TaylorMade. This describes the high content of carbon rather than titanium. The head includes a Carbon Reinforced Composite Ring which is aimed at mass redistribution allowing greater forgiveness and stability.
The Inertia Generator has been shifted closer to the heel permitting draw-bias to be maintained.
All this engineering has led to the brightest sound on impact with the golf ball.
The Face and Head Of The Club.
According to TaylorMade, this new Stealth 2 HD Women's Driver has double the amount of carbon of its previous clubs.
In fact, this driver incorporates more carbon than any other driver since TaylorMade began.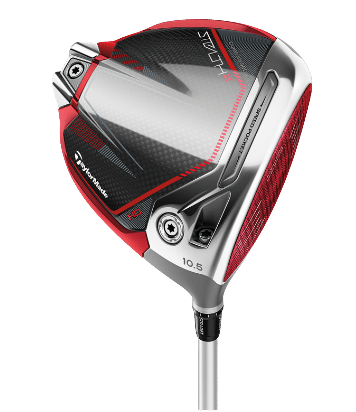 In addition to this, the Carbon Reinforced Composite Ring combined with the 60X Carbon Twist Face, ensures enormous forgiveness for off-center strikes.
The design engineers also moved the Inertia Generator closer to the heel of the club so that draw-bias would be fully maintained.
Thus, you will be assured of long, straight flights with this outstanding driver.
Let's Talk About The Shaft And Loft.
This driver is fitted with a light, graphite shaft, known as the Aldila Ascent. It weighs only 45 grams and is of the Ladies Flex variety.
So, if you're one of the slower swing golfers, this is definitely the shaft for you.
Then, of course, to help you with your ball flight. there are 10.5˚ and 12˚ loft choices. There is also a loft sleeve that enables you to make even further adjustments to both the loft and the lie.
It is often a struggle for me to achieve good height from my drives, so I would definitely opt for the 12˚ loft.
With a driver of this quality, even the strugglers like me can be assured of great drives every time.
Pricing.
I'm sure that I don't have to tell you that anything bearing the TaylorNMade brand is going to be in the high end of the market.
This Stealth 2 HD Women's Driver is no exception.
Many of the PGA and the LPGA leaders use TaylorMade golf equipment.
However, if you are committed to your golf game and are keen to improve your driving, then the investment in a club like this will be highly beneficial.
So, if you would like to pursue this and purchase a Stealth 2 HD Women's Driver, click on the image below for pricing options.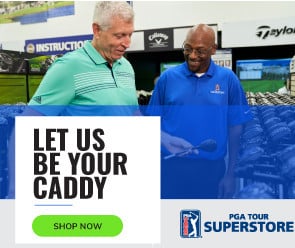 How Golf Driver Technology Has Evolved.
In the beginning – some say as early as the 14th Century – golf drivers had small wooden heads. This was largely because of the weight of a solid wooden head.
Because the head was so small, if you miss-hit the ball, you lost distance.
Then, in 1979 Gary Adams of TaylorMade developed the first "Metalwood" using stainless steel. This was a kind of revolution because of the lightness of the driver that utilized a hollow metal head.
It took the golf world by storm.
Callaway's metalwood Big Bertha Driver became one of the most popular on the market.
Then, in 1990, the first Titanium Driver, introduced by Japanese company Mizuno, hit the market – mostly in Japan.
Callaway again cornered the American market with its Titanium Big Bertha in 1995. 250,000 of them were sold in just 12 months.
This led to most U.S. manufacturers of golf equipment switching to Titanium for the club heads.
A new revolution has now begun. Club heads have become even lighter with the introduction of carbon.
In 2022, TaylorMade announced that its new range of Stealth Drivers incorporated carbon, and coined the term "Carbonwood" to describe them.
Will this be the final technique? Or does the future contain something new?
Final Thoughts.
So, you now have a good overview of the TaylorMade Stealth 2HD Women's Driver. In this article we have discussed
How innovation is still alive at TaylorMade.
The features and benefits of this great driver.
The face and head of the club.
Shaft and loft opportunities.
Pricing.
How golf driver technology has evolved.
I hope the information contained here has given you what you need to decide whether to purchase this driver.
We have written about the history of women's golf, and you can find it right herel.
If you have any comments or questions, please leave them in the comments below, and I will be sure to respond to you.
Click on the image below for more information and pricing.