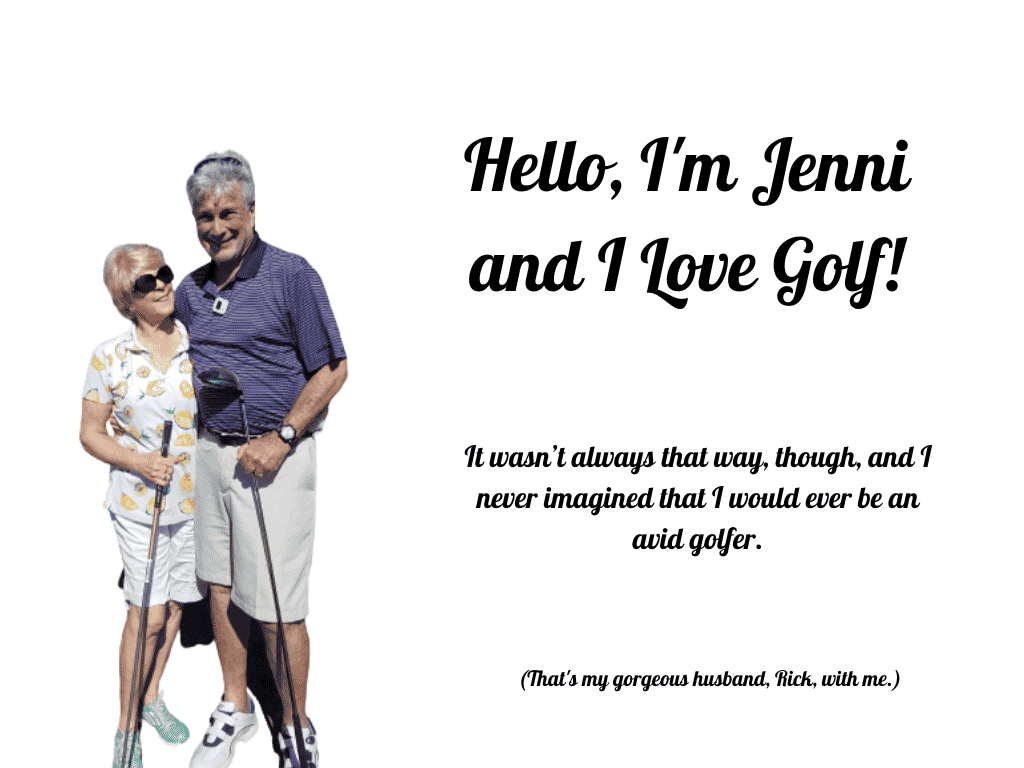 So, welcome to my website – What's In The Golf Bag, Girls? – where you can find out more.

I grew up partly in England and partly in Australia.
My Dad was in the English Royal Air Force. So most of my childhood was spent relocating to a different place about every two years.
As a result, I was educated in about 10 different schools. I did manage to play field hockey for a while at high school. But I was never athletic, usually coming last in the races on school sports days.
Neither did I have an eye for the tennis ball. I was finally very happy to give up sport when I left school and grew into adulthood.
However, I did take up Archery for a couple of years but then I had to make a decision. Either to buy some very expensive new archery equipment and keep going. Or to focus on my other great passion – community theatre.
Theatre won! And so it seemed as if my sporting life had finally come to an end.
I met and married my second husband, Rick Stannard, many, many years later. That is when I came to love golf.
How I came to love golf. . .
Rick and I met just about 20 years ago. We married four years later. Rick had been playing golf for most of his life.
While we were dating, he would often go off and play golf with some buddies at the weekend.
It was on one such occasion that he came back from golf and announced " I love golf and I love you and I hate being away from you on the weekends – is there some way we can fix that?"
I smiled and, not really realizing what I was saying, said "Buy me some golf lessons and we'll see." Well, of course, he did and so my journey began.
There was a great driving range in Sydney, Australia where we lived.
Rick took me there regularly following my lessons with the Golf Pro.
In fact, he kept me on the driving range for more than a year before finally taking me to the golf course.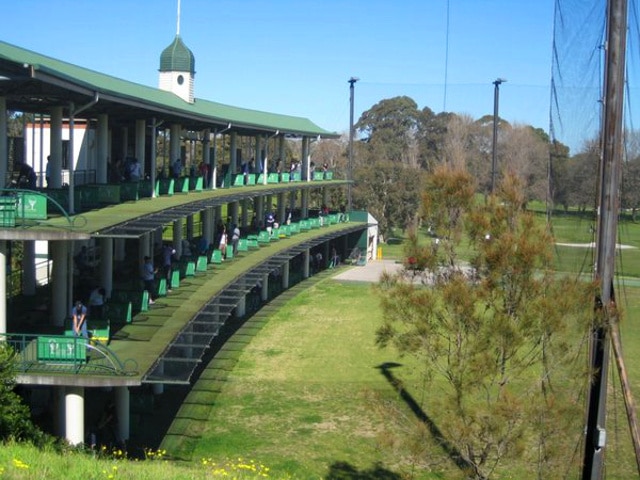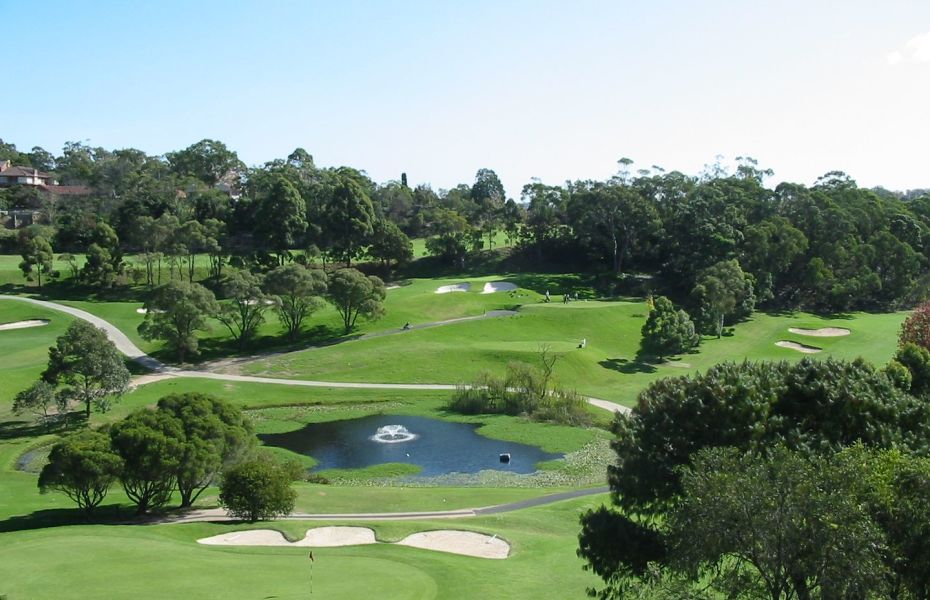 We went to the beautiful Chatswood Golf Course on the North Shore of Sydney.
I'm sorry to say that the brilliant shots I was making at the driving range were nowhere to be found at Chatswood!
I was completely dismayed!
Because I am never one to give up at anything, though, I persevered.
We went to the many great golf courses around Sydney regularly, and gradually my good shots began to outnumber my bad ones.
I actually started to enjoy the game and the more we played, the more I seemed to improve!
I became obsessed with it and wanted to play golf at every opportunity.
Coming from such an non-athletic background, it was such a surprise to me to discover just how much I loved the game of golf.
In fact, when we moved down to Melbourne, Australia, we bought some land on a golf course called Hidden Valley and built our home there.
Oh, how wonderful it was to be able to play golf several times a week!
So, how does the women's game differ from the men's?
Of course, there are many differences as to how women and men each tackle the game of golf.
Probably the most obvious difference is the power of the swing.
Men are decidedly bigger and more powerful than women and the velocity with which they hit the ball is much greater.
It would seem, then, that we each need different equipment.
So, with "What's In The Golf Bag, Girls?" I'm going to be focusing attention on the fact that we should have the right golf balls in our bags.
The right golf balls meaning that they actually enhance our game.
I must confess to not always playing with the right balls and often, whatever Rick puts in my bag, I play with.
But now that I've found out why it is important for women to play with different balls, I'm about to change all that!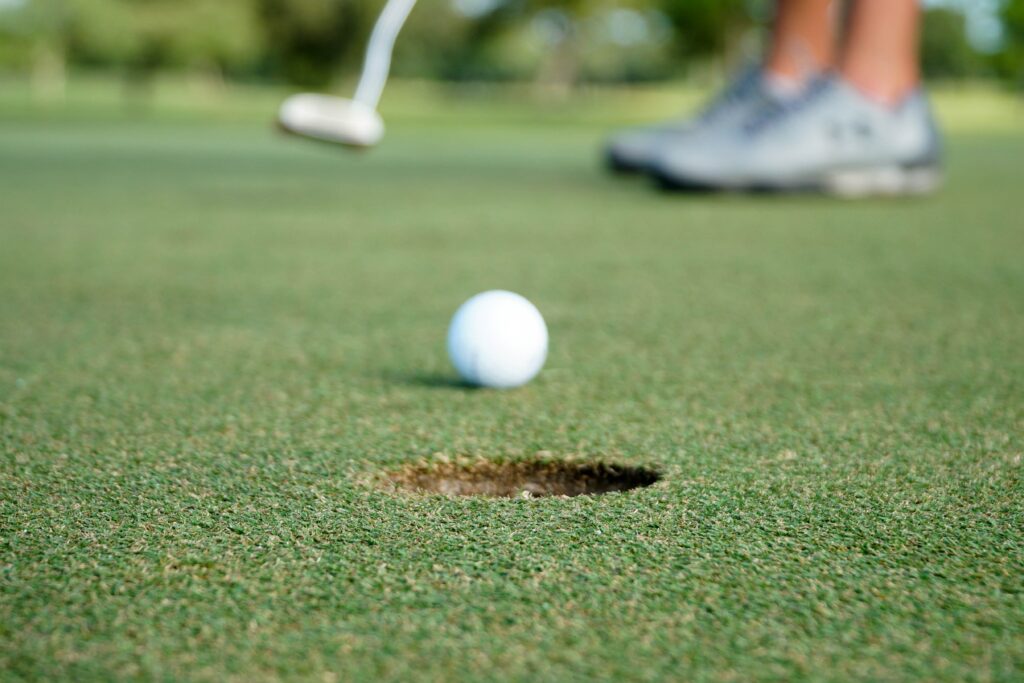 Therefore, now that I know better, I intend to be better myself, and to bring you information and products through this website that will help you improve your game, too.
We are going to look at which are the best golf balls for women to play with and discuss the reasons why.
It is my hope that your golf game will benefit greatly from what you discover here, as mine has and, I hope, will continue to do so.
Here's to the next "hole-in-one" girls!

Founder of What's In The Golf Bag, Girls?
You can contact me by email at:
jenni@whatsinthegolfbaggirls.com
I always look forward to hearing from you. By the way, this is an affiliate marketing website. If you buy products through my link, I will get a small commission and you will not pay more.
If you want to find out more about how I got started with my work-from-home online marketing business, you can click on the image below.