Why is there men's and women's golf? What's the difference?
Which ball should you choose? What about your clubs?
In this article, we'll explain why these questions are relevant and then walk you through the answers you're looking for.
First, let's take a look at what makes men's and women's golf unique to them.
Here is an interesting article from Golf Week.
There is a short answer to the question – Why Is There Men's And Women's Golf? It is because of the different physical make-up of men and women. As you will, no doubt, be aware, men are taller and stronger than women. Therefore, men naturally have a more powerful swing with greater speed than women. Thus, there are requirements for different golf clubs and balls for men and women. And, of course, a different game.
Is Women's Golf Different From Men's Golf?
Indeed, it is.
Men and women have different physiques, so it makes sense to have separate divisions.
Men are typically stronger than women, which gives them an advantage when it comes to driving distances and fairway shots.
Female swings tend to be slower than male swings, which can have a negative impact on drive distances.
Because of these differences in physical make-up, all else being equal, men can typically hit drives and fairway shots that are longer than those of female competitors.
These factors combine to give men a significant edge over women when it comes to playing golf.
Are They Equal When It Comes To Golf Equipment?
Definitely not!
Women typically have a slower swing speed than men, so they need equipment that can react well to the ball, despite this.
For example, women use drivers with more flex in the shaft and larger head drivers than their male counterparts. This will help them increase their distance without sacrificing accuracy and precision.
Since a woman's smaller muscles make it difficult for her to generate as much force as a man could, it's also important for her to use clubs that are lighter.
A lighter club will still be effective at hitting a ball from tee to green but won't create excessive strain on her body when she swings it repeatedly during a round of golf.
Because women tend to have slower swing speeds than men, they should also consider using adjustable loft golf clubs.
These allow them to produce more consistent results.
And we will discuss golf balls next.
Should Women Use The Same Golf Balls As Men?
Women should certainly NOT use the same golf balls as men.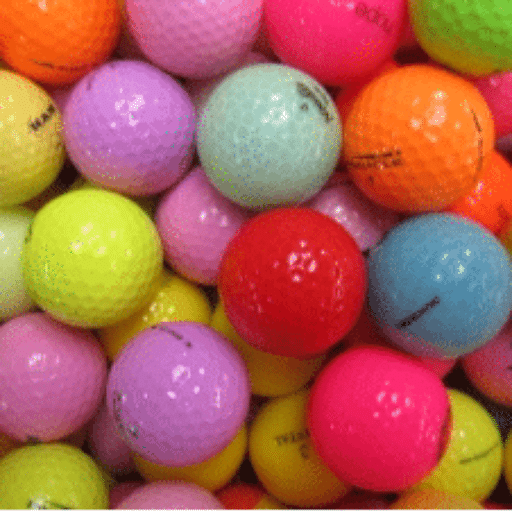 It's important for women to choose balls that fit their swing speeds, too, because different balls behave differently, depending on how fast you hit them.
If you have a slower swing speed, you should definitely consider using golf balls with soft covers and low compression ratings. Such balls are specifically designed for lower swing speeds.
Many of the golf ball manufacturers claim that they do not make golf balls that are gender-specific.
Rather, the dynamics of their golf balls relate to swing speeds.
You can read further information on this in our article "The Best Golf Balls For Women".
Due to the different physical make-up of males and females, each gender requires their own types of golf equipment in order to play at their highest levels and be successful in competition.
Do Women Need To Use Different Clubs For Their Swing Speed?
Yes, you do need golf clubs that are different to the men's.
The average woman golfer has a slower swing speed and less driving distance off tee shots than her male counterpart.
In addition, the average woman has less muscle mass on her body, so she can't generate as much power with every swing as a man can.
These differences between genders mean that women should use different golf clubs than men, along with golf balls that have lower compression ratings.
Find out more about compression in the article link above – "The Best Golf Balls For Women".
When you are a beginner golfer, especially a female golfer, you should avoid using clubs that are too heavy.
This will throw off your entire golf swing and make it very difficult to consistently hit accurate shots.
More information on this in "The Best Women's Beginner Golf Clubs".
If you're a woman who plays golf, you should definitely be using lighter weight golf clubs that will benefit your swing speed.
This fact, can probably be applied to senior golfers, both men and women, since our muscle mass tends to decrease over time.
Will Women Reach Par More Regularly If They Play With The Right Golf Balls And Equipment?
Choosing the right golf balls and golf equipment are incredibly important.
So, choosing those that fit your needs and can help you play well can be a big reason why you win or lose.
When your golf balls and clubs are aligned properly, it is highly likely that you will reach Par more regularly.
However, this does also depend upon the quality of your game.
So, this is why we have explained that some golf balls are better for men while others are better for women.
Would a win on an 18-hole course be more attainable if women used the right kind of golf ball when they played on a regular basis?
In short, yes it would.
Once you understand more about the aerodynamics of golf balls, you will know why you should be using particular types of golf balls.
You can find more information on this in our article "Why Golf Balls Have Dimples."
Here's an interesting video containing interviews with female golfers about competing with male golfers.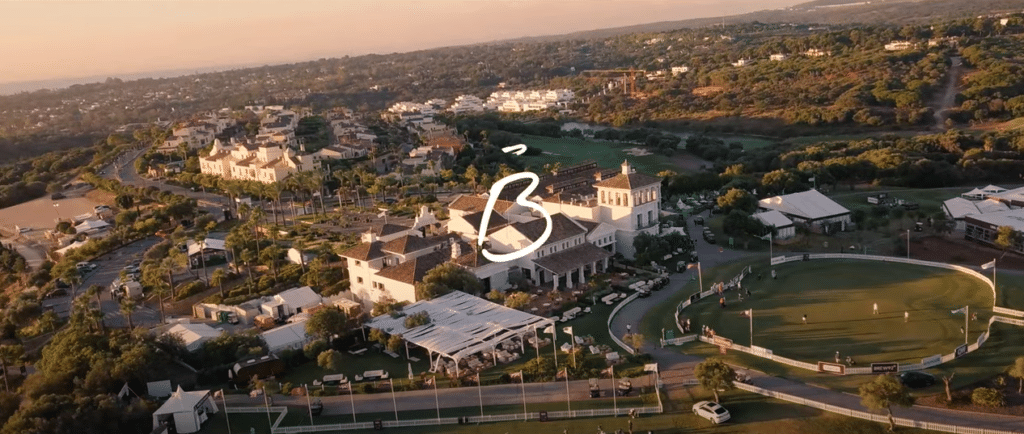 Final Thoughts On Why Is There Men's And Women's Golf?
Of course, there are some women golfers who have swing speeds equal to the men.
They would definitely be in the LPGA (Ladies Professional Golf Association).
One of England's most famous female golfers, Laura Davies, is known to swing her club at about 100 mph!
This certainly exceeds the speed of an average male amateur golfer at 80-90 mph.
Therefore, is is safe to say that professional women golfers definitely use the same golf balls as men, with higher compression ratings. And likely similar golf clubs.
But, for those of us girls who are infrequent or weekend golfers, it is vitally important to play with equipment and golf balls that will be of benefit to our game.
So, here's to the next hole-in-one, girls!